Hot Fork Buffets
What is a Hot Fork Buffet?
When hosting events we appreciate that space is often at a premium and you may not be able to seat all of your guests at tables. The selection of dishes below can be eaten simply using a fork if necessary and allows guests to remain standing.
We recommend selecting a minimum of two options in order to provide your guests or staff with a great menu choice. Individual vegetarian meals or special dietary requirements can be catered for as required.
Extras vegetables, salads or breads are available on request.
Beef Bourguignon & Rice (GF)
Chicken in White Wine & Tarragon Sauce (GF)
Steak & Ale Pie & Creamy Mashed Potato
Classic Italian Lasagne with Garlic Bread
Chicken & Leek Pie & Creamy Mashed Potato
Jamaican Jerk Chicken, Rice & Peas (GF)
Spaghetti Bolognese & Salad
Spaghetti Carbonara & Salad
Beef Madras & Rice (GF)
Thai Green Chicken Curry & Rice (GF)
Mexican Chilli Con Carne with Rice (GF)
Prices start from £14.95 per head
Jerk Chicken Rice & Peas
This delicious spicy Jerk Chicken, Rice & Pease is a great, stress-free way to fill up a hungry crowd.
Spaghetti Carbonara
This delicious pasta dish is an Italian favourite and a popular customer choice.
Steak & Ale Pie
A truly British favourite served with with a creamy mash.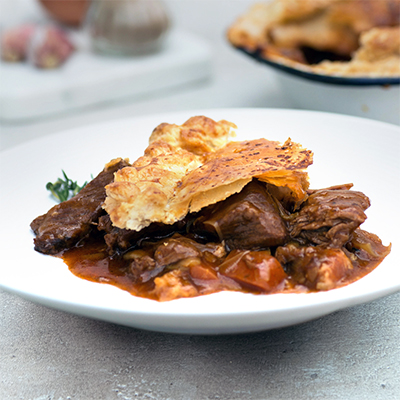 Buffet Items
All dishes are served with an accompaniment of rice / potato or bread.
Seasonal vegetables or salads on request from £1.00pp.
*Minimum order of 20 persons.
Vegetarian Options
Thai Green Vegetable Curry & Rice (V, VE, GF) – contains sesame oil
Vegetarian Cottage Pie (V)(GF)
Macaroni Cheese (V)
Italian Tomato & Basil Pasta (V)
Mediterranean Vegetable Lasagne (v)
Sweet Potato & Chickpea Curry & Rice (V, VE, GF)
Prices start from £14.95 per head
Our hot food is suitable for event catering, staff can be provided to serve as necessary. Minimum order of 30 persons.
Please select two options for orders under 50 people. Orders over 50 then please select three options.
Add Seasonal Vegetables or Salad for an additional £2.50pp.
Special Dietary requirements will be catered for according to numbers provided. Tableware plates, bowls, cutlery can be hired for an additional charge of £2.00pp. We do not supply table linen. Waiting staff can be provided – enquire for rates.
Favorites
Premium Dishes //
Lamb Tagine & Rice
An incdredibly tasty dish with some wonderful flavours.
Salmon Fillet
Our delicious salmon fillet served with new potatoes is a real treat.
Halloumi & Vegetables
Halloumi, Roast Vegetables & Cous Cous with Tomato Sauce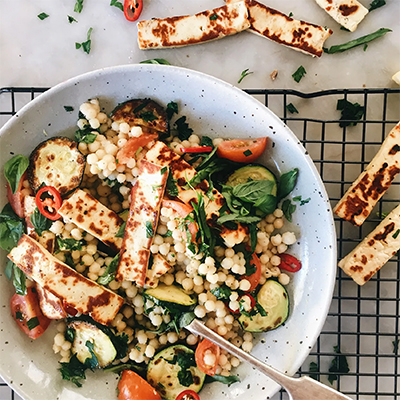 Classic Fish Pie
This creamy fish pie recipe brings together cod & smoked haddock with a fluffy potato & parsley topping.